Welcome Reception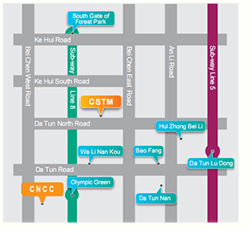 18: 00-20:00, June 5th, Sunday

China Science and Technology Museum
(No.5 Beichen East Road, Chaoyang District )
(15mins walking distance from CNCC,
Shuttle bus available from 17:00-20:30)

In the evening of Sunday, June 5, 2011, a Welcome Reception will be hold at the China Science and Technology Museum. Take an opportunity to socialize with other attendees and guests while enjoying the museum's Chinese traditional exhibitions, including Seismograph, Chime bells, Chinese acupuncture and moxibustion etc. "The Glory of China" themes of displays will also give you sensuous pleasure and treat.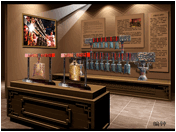 Meanwhile,you will have chance to participant in iCAN Contest (International Contest of Applications in Nano-micro technologies) and vote for 30 teams with their innovation projects from 15 countries. The iCAN contest will start from 9:00 till 20:30, including Project Show, Presentation, Voting, Show of 15 countries. iCAN is free open to public.
"Welcome Reception" is free for all participants of Transducers'11.
The China Science and Technology Museum is admission free to all registered participants of Transducers'11 during the conference period.